Today we're proud to show one of our newest features to UpGuard: support for your CloudFlare powered website. As a next-generation CDN (Content Delivery Network) CloudFlare purports to make your site faster to load, optimize your content, provide a swathe of ridiculously powerful and easy-to-understand security mechanisms, provide exclusive analytics insights and even has an app marketplace. To give you an idea of just how big this Cisco combatant has become:
As of 2016, CloudFlare delivers over 1 trillion page views per month

The company has at least half a million customers.

Claims to have protected those customers from hundreds of billions of incidents
Adding your CloudFlare site to UpGuard is easy and enables you to discover, track and control all of your CloudFlare DNS and Zone configuration settings including A, CNAME, MX and SPF records.
Visualizing CloudFlare Configuration Drift
CloudFlare Integration
Integrating with your CloudFlare powered site is just a matter of entering in your CloudFlare email address, website address and API key and clicking Continue.
Adding Your CloudFlare Site to UpGuard
You can find your CloudFlare website name on the Websites page after you have logged in.

Your email address and API key can be found on the Account page.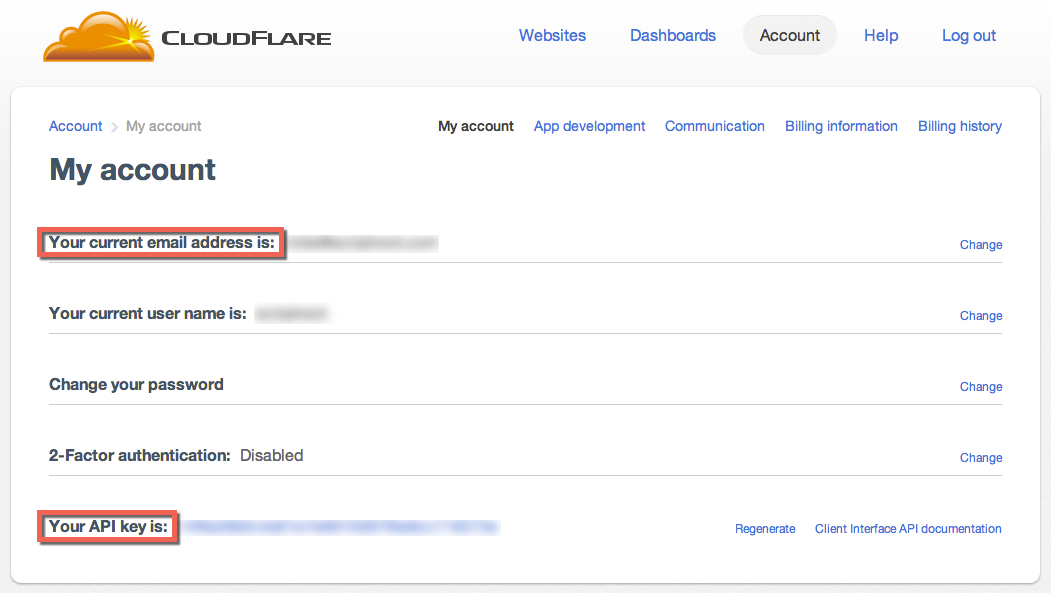 Where to find the details in CloudFlare
Done! Configuration At Your Fingertips
Adding your CloudFlare powered website to UpGuard is easy and enables you to discover, track and control your DNS and Zone configuration. There are even configuration items here that you can't find through CloudFlare's own UI!
With UpGuard tracking your CloudFlare configuration you'll never again miss:
Changes to your www A record which could cause your website name to become unresolvable

Mail Exchange (or MX record) changes which could cause mail delivery routing problems

Fine grain configuration changes to records such as SPF which could result in emails being incorrectly treated as spam
CloudFlare offers an amazing engine for running your website from delivery, optimization, security, analytics to an app marketplace. Keeping your configuration in check and maintaining desired state thus becomes mission critical. (Even giants like Google make costly configuration mistakes.) This is where UpGuard steps in to provide the observation and validation needed to avoid misconfiguration.