We're happy to announce the arrival of UpGuard Radio—a podcast series exploring current topics and themes in information technology. Each week we'll chat with industry experts, analyze current trends, and glean key insights garnered from our conversations.
Episode 001 featuring Jim Truher from Microsoft
Patterns are embedded in the world all around us. Nowhere is this more evident than in technology: from software design patterns, intrusion signatures, and machine learning, patterns are central motif in computer science and IT.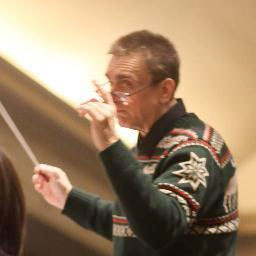 For Jim Truher, the ability to recognize patterns was honed in the world of music. A classically trained musician with no formal schooling in computers, he began his career in technology with a head-first dive into Unix world— eventually making his way to Microsoft where he co-created PowerShell 1.0. We discussed how pattern recognition has been instrumental to both Jim's career as a musician and engineer, as well as the future of PowerShell and testing frameworks like Pester.

Jim is currently back on the PowerShell team after a 7-year hiatus and continues to conduct the Kirkland Civic Orchestra (formerly the Microsoft Orchestra).