Where does DevOps live in 2016? In previous years, it found a comfortable home in agile startups, but as the movement grows up and leaves the nest, it's taken root in the enterprise and beyond. In this episode of UpGuard Radio, we spoke with a prominent DevOps evangelist to gather some insights around where the movement is headed this year and beyond.
Episode 016: Natalie Diggins from OpenView Venture Partners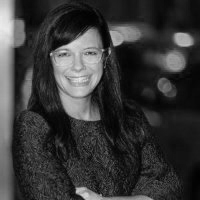 We had a conversation about DevOps culture, adoption, and best practices with Natalie Diggins, entrepreneur-in-residence at OpenView Venture Partners. Natalie is working with OpenView's portfolio companies to effectively scale their technology and operations through the expansion stage and beyond.
---
DevOps Resources
Define the capabilities you need, then find tools that fit the job. To help with planning for large scale continuous delivery initiatives, we've created an eBook on the DevOps toolchain that explains what types of tools are out there, why you would need them, and what your options are.